Meeting a Hero
Posted by Scott Stowell on March 13, 2018 |
1 Comment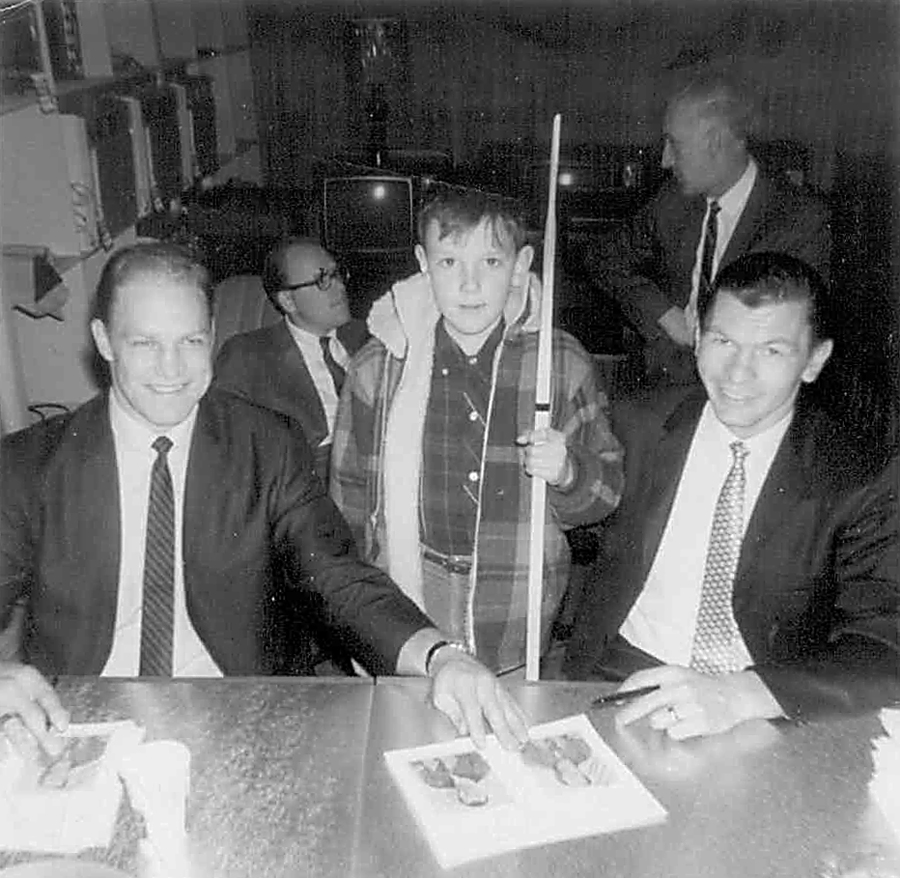 When adults get to reminiscing about sports heroes from their youth, they often ooze with cliché and sensationalism. The story of Ruth and Gehrig promising homeruns to a kid in his hospital bed made it to Hollywood. One of mine only made it as far as a parking lot. But to me, it's no less sensational.
I recently read a story in the New York Times about Bobby Hull of the Chicago Blackhawks giving his game-worn jersey to a kid after the team won the 1961 Stanley Cup. The story isn't quite like the Coca-Cola commercial with Mean Joe Greene and there were some variances in how the actual story transpired. Bobby's number was 16 at the time, but he later switched to 9 when it became available. My favorite number became 9 and still is.
On game days when the Blackhawks played well passed my bedtime, I'd stuff my crackly transistor radio under my pillow to listen. That also meant sneaking to my bedroom door for a soundcheck to be certain the volume wasn't so loud that my mom and dad would catch on. It's how I heard Bobby score what was, at the time, a record-setting 51st goal of the season. When he did, I couldn't scream. So, I cried instead.
Growing up as a little hockey player in the Chicago suburb of Elgin, I had the chance to meet my hero on three occasions over nine years. The first was sponsored by an appliance center and included his line mate, and eventual fellow hall of famer, Stan Mikita.
The line outside to see them wrapped around the block. Inside, it seemed even longer, snaking around televisions and refrigerators that blocked my view of them sitting at the autograph table. Eventually I reached them. I'm the one in the middle of the photo. Bobby is on the left and Stan is on the right. I was nine. By my expression, I obviously didn't want to upstage either of them. Truth be told, I don't even remember how I got back there. I'm betting my dad shoved me.
A couple of years later, Bobby was the lone player at a promotion for a men's clothing store. Again, the herd stretched across the pavement outside while the line inside weaved between sport coat displays and descended a staircase to the dress shirt department where Bobby was stationed.
Both times he looked me straight in the eyes as if he could see I was the real deal in the burn of my hockey aspirations to become what he had attained. I'd like to think.
The final time we met, I was in high school and the encounter happened by accident. My mom attended a flea market at a local bowling center where Bobby's wife at the time was exhibiting antiques. Mom called me at home from a payphone and told me to get to the bowling alley ASAP. The event was wrapping up and Bobby Hull was there.
Darkness had fallen by the time I arrived. I could see the shapes of two guys across the parking lot hauling stuff out the side door of the bowling center. I hustled toward the door because it was closer than the entrance and I bumped into the two guys. There he was, one of them.
I had him all to myself.
This was the perfect time for the two of us to exchange thoughts. For him: How to step up his game at that stage of his career. For me: How to stop whiffing on my one-timer. But that conversation wasn't to happen.
He saw my pad and pen in hand, and gave me that broad, cheek-wrinkling smile of his. After signing his autograph, he motioned me toward the other guy. If Bobby said it, I did it. The other guy signed his name and that was it.
When I got home I looked at the autographs and didn't make out the other guy's name right away. Finally, I discerned it was Bobby's teammate J. P. Bordeleau. J. P. never became a hall of famer. But during that stretch of his career, he was the hottest goal-scorer in the NHL. I didn't think to chat with him either.
Hull passed me to his teammate. It's stuck with me ever since.