New Pony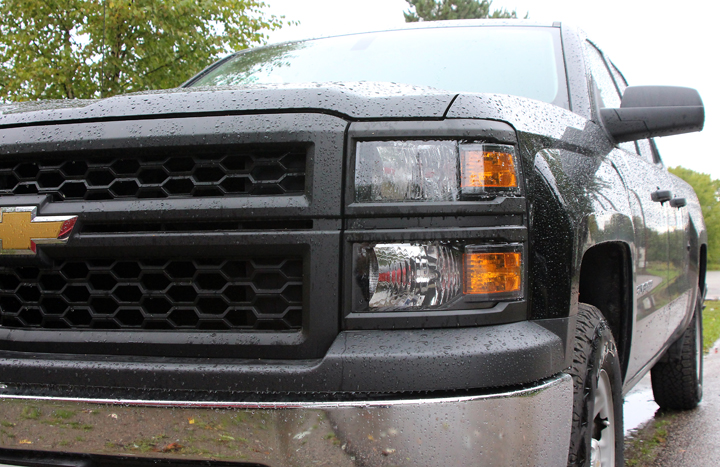 We've got a new pony in the driveway. After 21 years, our Chevy Blazer called it a career. The new one is a 2014 Silverado, shiny black and really sweet. However, a vehicle purchase once every couple of decades leaves my auto awareness off kilter. From cost to gizmos, I lose sight of what to expect.
We're not whistles and bells kind of people. But even the basic work-truck version we bought came with a few. I've had to make some adjustments.
I don't see the point in keyless power entries. I'm good with walking up to the door. It's a requirement for getting in anyway. Nowadays, there's also only one keyhole for all four doors and those key fobs are so bulky I might as well carry a shot put in my pocket.
I'm also not big on heated seats. They make me feel like I'm sitting in a puddle of warm something. This is northern Minnesota and long johns protect me just fine from the coldest interior cab upholstery.
The lists of vehicle "improvements" seems endless. Rumors for the next model year include power cup holders, reclining clocks and dual hi-def GPS screens with surround sound. It's enough for the window sticker to ignite like a Phoenix right there in the dealer lot.
Ironically, I figured a CD player was an automatic extra. Silly assumption. Turns out technology has evolved and CDs are on their way out. For better or worse, I still have towers upon towers of these essential road buddies that took years to compile. I bought a boombox to ride shotgun.
The Silverado is bigger than the Blazer, too. For me, it's not a macho thing and my getting use to its size is proof. I tried parallel parking it near a downtown curb. While "near" is the operative phrase, "vicinity" might be more accurate. The truck was closer to the fenders of oncoming traffic than the sidewalk.
I was determined to rectify such inability on my next attempt. I backed into the parking spot and knew I was close to the curb when I felt some resistance from the rear tire. After a quick straighten-out and feeling satisfied, I got out and looked. The tire had jumped the gutter and onto sidewalk. I left it there like that was my intent all along and went into the store.
As for backing up a trailer, I could thread a needle with that Blazer. But the Silverado completely hides our small trailer from sight either in the side mirrors or by looking out the back window. By the time the trailer comes into view, a swerve has begun and we serpentine down the boat landing. Quite a giggle for onlookers.
With some practice, I figure the Silverado and I will come to terms. Two decades from now, when maybe it's time to get another, we'll have lived a lot of life together. Its sentimental value will have attained family-member status. Just like the Blazer.