June 2020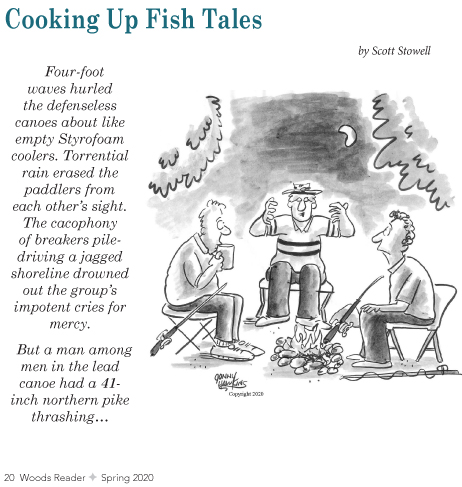 Four-foot waves hurled the defenseless canoes about like empty Styrofoam coolers. Torrential rain erased the paddlers from each other's sight. The cacophony of breakers pile-driving a jagged shoreline drowned out the group's impotent cries for mercy.
But a man among men in the lead canoe had a 41-inch northern pike thrashing…
No, let's make that 44…
Okay… a 44-inch northern pike thrashing to the Ballet of Mythical Beasts across the whitecaps.