Act Your Age: The Rivalry Runs Deep
Posted by Scott Stowell on February 09, 2018 |
1 Comment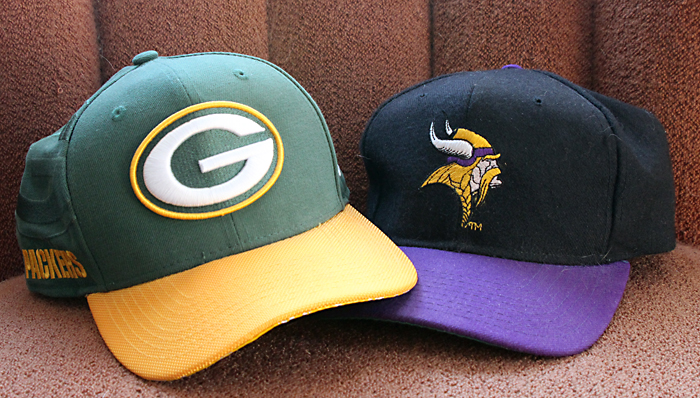 So, I'm in a bar. Billy's to be exact. It's a family kind of place, warm, welcoming, spacious and in the country. It's also the finish line for the John Beargrease Sled Dog Marathon that ended last week. Billy's features outstanding food and servers almost as fun as a young man I met.
The final dog team had arrived and Billy's was packed with mushers, handlers, race officials, volunteers, and fans like my wife and me. Kids were abundant.
A musher, face awash from four days on-trail, was paying his bill at the bar while his two boys waited politely behind him. They were arm's length from our standup table and I saw that the nine-year-old was wearing a Minnesota Vikings hat. Being the Green Bay Packer fan I am, and in a bloody-Mary mood, I wasn't about to let the moment slip by. I called his attention to my Packer hat.
That was all it took. The seemingly placid fella instantly uploaded a firestorm of Packer mockery. The next thing I knew, I time-traveled back to fourth grade and went toe-to-toe with this rascal, each of us unleashing derisive jokes about the other guy's team.
I soon realized I was at a disadvantage. Every weekday, he's on the pulse of opposing-team indignities by mere virtue of having elementary school classmates. As a freelance writer, I'm an office of one. I have no water cooler down the hallway to cavort with co-workers on the latest pop jabs and taunts. Skol Boy rebuffed my ancient quips about the Vikings' reputation as chokers, then retorted with something about my Packer hat and a pooper-scooper.
I had to somehow slide out of our exchange without him knowing I have no water cooler.
Quite honestly, he had me laughing so hard I didn't think of my top-shelf comebacks anyway. So, I gave him a high-five. He seemed to understand our semantic gun-slinging was all in good fun.
But as he and his family left Billy's, he was determined to have the final zinger. He stopped next to a corner pocket of the pool table and looked back at me. He lifted a boot, sniffed the sole and somewhere through the muddling of bar noise I heard him say the word "Packers" but nothing else. His body language spoke the rest.