Airwave Illusions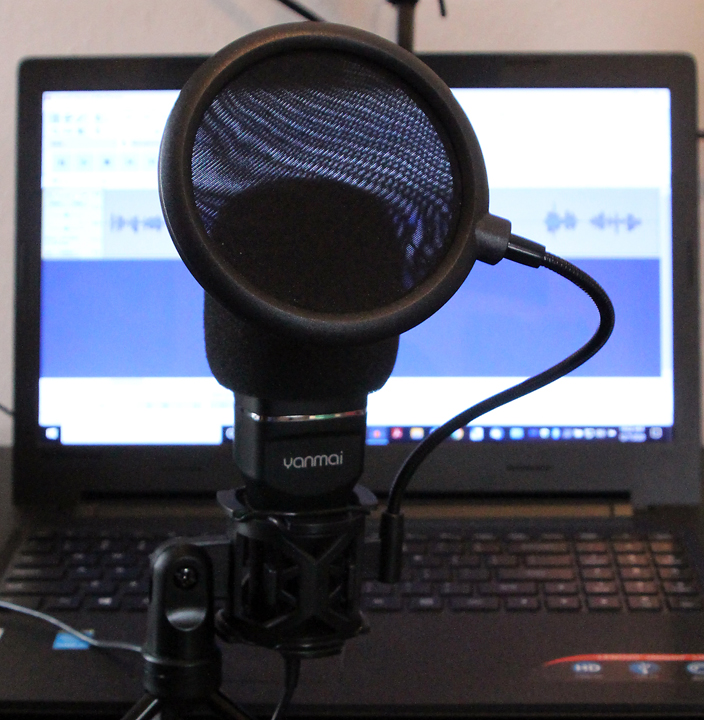 Gathered in groups on the gravel track at the foot of the stage, feverishly anticipating the Big-Name Band, someone from this cluster of high school girls needs to get a message to someone from that cluster of high school guys. But the right icebreaker just isn't coming to mind.
This is a show for the ages. The girls dream to be the chick they've never seen from morning radio who will introduce the band. They'd be so close to the lead singer they'd smell the stick of his summertime sweat.
The guys are hot to date the chick they've never seen from morning radio who will introduce the band, each fantasizing her looks will match the bassy rasp of her voice.
But hormones go on hold when someone from this cluster of high school girls spies their favorite misfit in the distance. The plain girl with the nearly-chocolate hair and vanilla skin flecked with strawberry pimples stands alone beneath a stage-right speaker.
They recall out loud why "Popcorn Puss," as they affectionately branded her, is on the other side of the snow fence that separates fans from the band. Her backstage pass is courtesy of her radio daddy who brought the family to town in spring to buy the local station.
They pick at how she was always ten minutes late to first hour English. She was so pathetically shy she never uttered a peep. And suddenly they recognize the evening's reason to connect with the guys: Kiss the homely chick and we'll give you five bucks.
So, the genders unite in their common cause. All eyes watch as the hockey team goalie plants his hands in his pockets, saunters to his prize in her Big-Band tour-date T-shirt and flirts with her over the snow fence. Daddy glances their way from the live-remote tent.
The goalie turns aside her series of "yep-nope" answers to his cagey questions; he doesn't rattle at her mere chuckle to his funniest line; and he's about to move in for the score when Daddy heads their way. "Let's go, Sweetheart," Daddy directs, and the disappointed goalie looks back at his audience, everyone in smiles and laughter.
Then their eyes re-affix on the butt of their joke hopping up the side-stage steps and they follow her trek beneath the stage canopy.
Through the shadows of early sunset, she steps around coils of cables, past a row of guitars and into an off-stage dappling of colored spotlights. She stops just once for a swirling hug from the lead singer who sends her to the roadie waiting in the wings with the microphone she takes, strides on stage and greets the crowd with her bassy rasp that they've never seen from morning radio.