SpongeBob's Backpack
Posted by Scott Stowell on November 12, 2017 |
1 Comment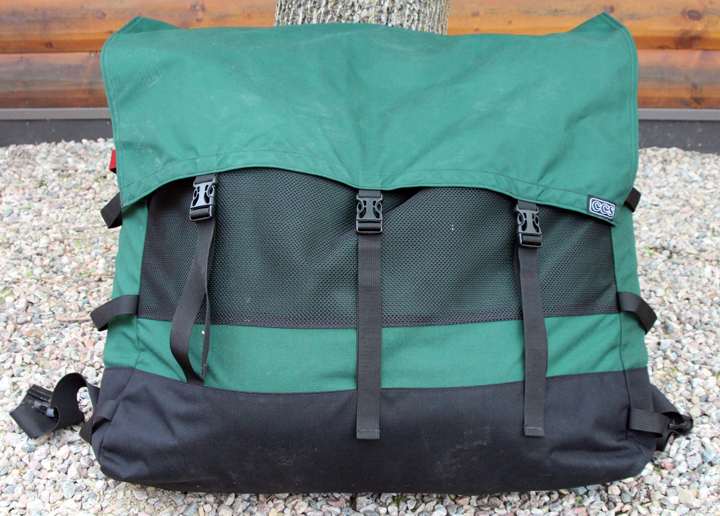 October snow is nothing unusual in Northern Minnesota. But it typically melts a few times before sticking around for the next five or so months. This year, the weather is messing with our mental clocks. Our first October snow blew in wet, heavy and deep. Then the temperatures dropped and froze it solid. Now into November, snowbanks are jagged with ice chunks. This snow won't be leaving anytime soon.
For fun and stories last summer, I drove wilderness shuttles for the Ely Outfitting Company. In September, I wrote an article for the Minneapolis Star Tribune about some of the people I met. Shuttling turned out to be so prolific for gathering stories that I had more stories than there was space to print them.
Lately, when I drive along the shuttle routes that are now iced over, I catch myself thinking of those stories. There was one in particular that wound up on the cutting room floor, so this is as good a time as any to share it.
Occasionally, shuttle riders asked about Sasquatch, usually for fun rather than in earnest. But the legendary creature isn't the only mythical beast with a reputation in these parts.
Maybe it was the mist, angle of light or dark colors in the forest. I was waiting by the shuttle van for a group to return from the woods. In the distance down the portage trail, I saw what looked like a Duluth pack traipsing toward me. Trouble was, it was just the pack; it had no apparent arms, legs or head attached to it. I gazed at this with some trepidation. I've heard the stories about timber fairies with powers so deft they'd send Sasquatch scrambling for cover.
But the haze broke for a moment and a set of feet seemed to emerge from beneath the large green cube. It looked like a Duluth pack version of SpongeBob SquarePants. When the pack bellowed a spirited hello to me, mythology vaporized. A robust little fellow about seven-years-old materialized from the woods. He had outdistanced his family on the portage and announced to me that he was ready to stay in the area for life.
There's all kinds of magic in the wilderness.